BARRIE PEST CONTROL AND WILDLIFE REMOVAL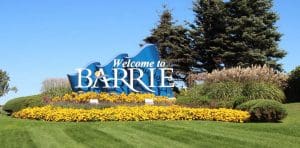 For over 10 years Pest Kings Wildlife and Pest Control have been privileged to work with homeowners and business owners in the city of Barrie to help them with their wildlife control removal and pest control needs.
We have helped Barrie property owners deal with their raccoon removal, squirrel removal, skunk removal, bird control, and more wildlife prevention treatments. We are consistently helping with cockroach treatments, spider treatments, ant treatments, wasps treatments, mosquito treatments, tick treatments and other pest control services. Pest Kings Wildlife and Pest Control continues to provide Barrie with 100% humane wildlife removal services and effective pest removal treatments.
If you require animal control services or pest removal in the Barrie area, give Pest Kings a call today at 647-988-5034.
OUR SERVICES
WILDLIFE REMOVAL SERVICES
Learn more about our wildlife removal services in Barrie including bat removal services, bird removal services, mouse removal services, raccoon removal services, skunk removal services and squirrel removal services here.
PEST CONTROL TREATMENTS
Learn more about our pest control treatment services in Barrie including ant control treatments, cockroach control treatments, fly control treatments, mosquito & tick control treatments, spider control treatments and wasp control treatments.